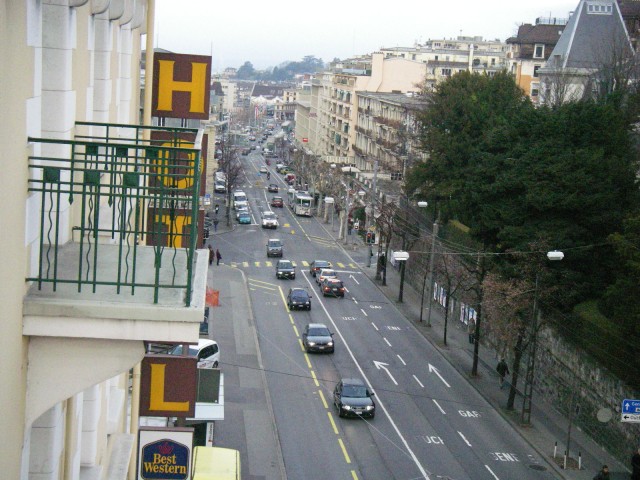 The view from the balcony of my hotel room.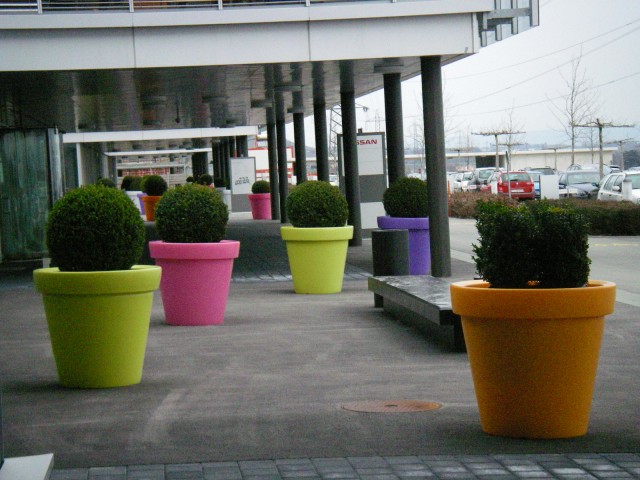 Giant plastic flower pots outside the Honeywell office - we need one of these for our front yard!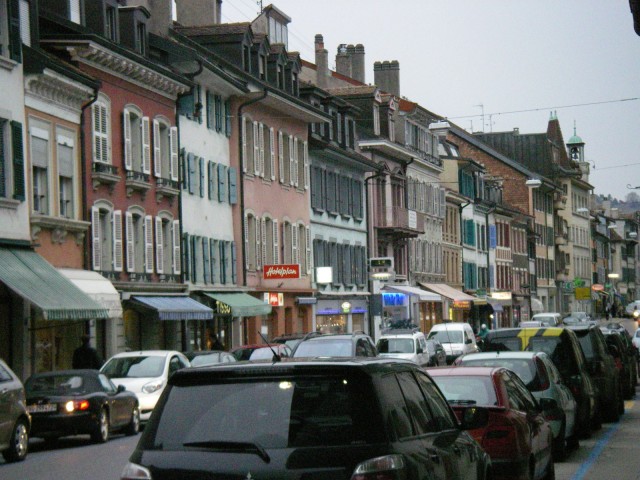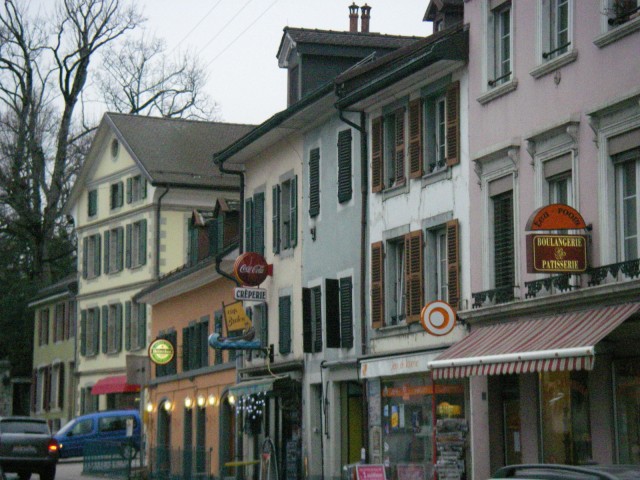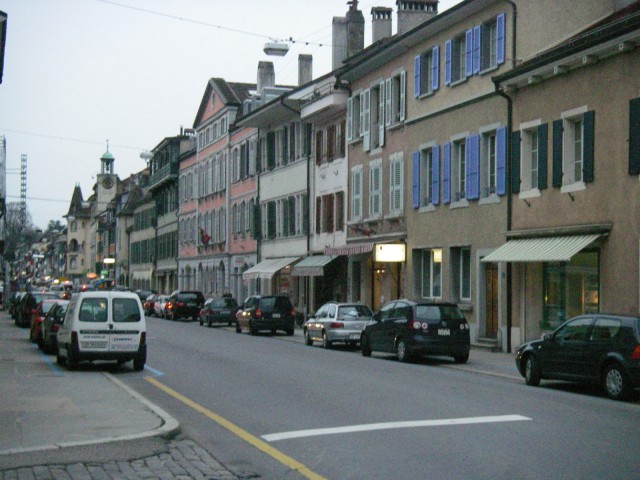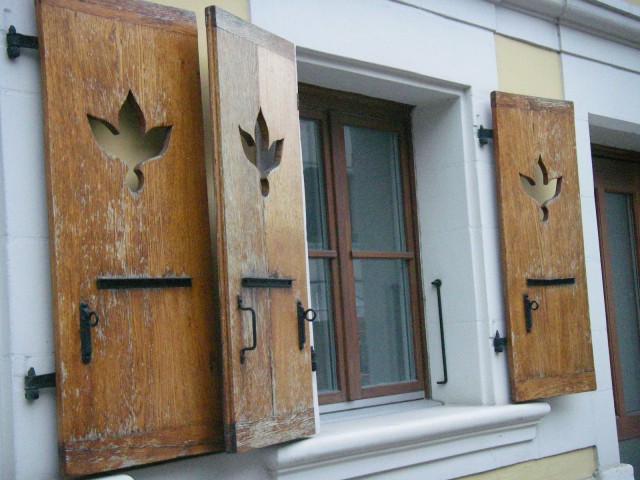 These are shots of the main shopping area of Rolle - it's one street over from Lake Geneva.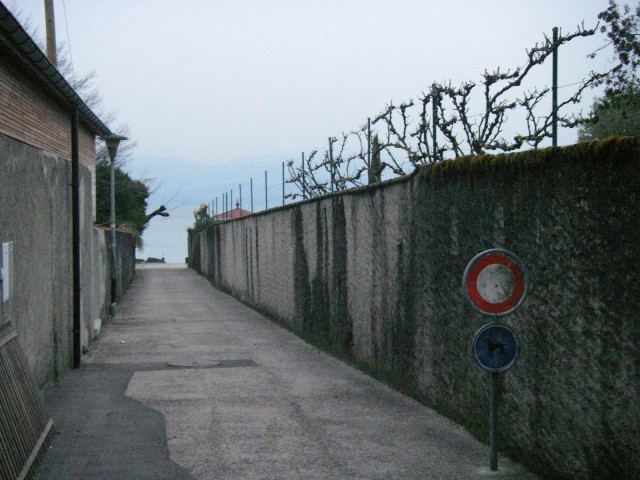 There are a number of these alleys between the shopping area and the lake. The lake and mountains are in the background but are hard to see because of fog.